VA Private Care Assistance
Are You A Veteran Or The Spouse Of A Veteran In Need Of Home Care?
Veterans and their spouses may find that they qualify for one of the benefits available by the VA to help with their activities of daily living (ADLs) such as ambulation bathing, dressing, grooming, feeding and medication reminders, or those that are bed bound or housebound due to an illness. The VA Aid and Attendance or Housebound benefits provide monthly payments added to the amount of a monthly VA pension for qualified Veterans and survivors. The programs are designed to help Veterans live a more comfortable life, in the comfort of their homes, and may be used in conjunction with other Home and Community Based Services.
VA Aid and Attendance Eligibility
If you receive a pension from the VA, and meet at least one of the following criteria, you may be eligible for this benefit:
At least one of these must be true:
You need another person to help you perform your daily activities, like bathing, feeding, and dressing, or
You have to stay in bed—or spend a large portion of the day in bed—because of illness, or
You are a patient in a nursing home due to the loss of mental or physical abilities related to a disability, or

Your eyesight is limited (even with glasses or contact lenses you have only 5/200 or less in both eyes, or concentric contraction of the visual field to 5 degrees or less).
Housebound Benefits Eligibility
You may be eligible for this benefit if you get a VA pension and you spend most of your time in your home because of a permanent disability (a disability that doesn't go away).
Note: You cannot get Aid and Attendance benefits and Housebound benefits at the same time.
Eligibility. Do You Meet the "3-Ms" to Qualify?
Military: Are you a veteran or the surviving spouse of a veteran who served at least 90 days on active duty, at least one day during wartime with an honorable or general discharge? (Persian Gulf War veterans must have two years of active duty or the full period of which they were called for active duty.)
Medical: Do you have a non service-connected medical condition causing you to need assistance with activities of daily living?
Money: Do you have a net worth at or less than $130,773? (limit established by Congress 12.1.2020) A primary residence and auto are not counted as part of net worth. Ongoing non-reimbursable medical and long-term care expenses may reduce your countable income.
To learn more about the VA Aid and Attendance Benefit and Housebound allowance, how you may qualify to use Veterans Benefits for Home Care Services or to speak to a home care specialist, contact us today at 772-465-0500
Did you serve during one of the VA Defined War Periods?
Mexican Border period (May 9, 1916, to April 5, 1917, for Veterans who served in Mexico, on its borders, or in adjacent waters)

World War I (April 6, 1917, to November 11, 1918)

World War II (December 7, 1941, to December 31, 1946)

Korean conflict (June 27, 1950, to January 31, 1955)

Vietnam War era (February 28, 1961, to May 7, 1975, for Veterans who served in the Republic of Vietnam during that period. August 5, 1964, to May 7, 1975, for Veterans who served outside the Republic of Vietnam.)

Gulf War (August 2, 1990, through a future date to be set by law or presidential proclamation)
About the Veterans Aid & Attendance Pension benefit
In 1952 Congress passed Title 38 of the United States Code, creating what we now call the Department of Veterans Affairs (VA), and authorizing benefits for veterans. One of these benefits is the Non-Service Connected Pension, with "Aid & Attendance." (Veterans Aid & Attendance Pension benefit.)
Let Us Help
Preferred Private Care's mission is to assist veterans who protected our freedom to stay in their homes and live life on their own terms. We treat our clients with the respect and dignity they deserve, working tirelessly to help them get the benefits they've earned and the compassionate care they need.
We provide VA Aid and Attendance Application Support services to clients in Indian River, Martin, Saint Lucie, Okeechobee, and Palm Beach Counties, Florida.
A Homemaker or Home Health Aide is a trained person who can come to a Veteran's home and help the Veteran take care of their daily activities on a permanent basis. Homemakers and Home Health Aides are not nurses, and work independently to assist the Veteran with their daily living needs. Homemaker Home Health Aides work with an organization like Preferred Private Care, which has a contract with VA. A Caregiver, Homemaker or Home Health Aide can be used as an alternative to nursing home care, and as a way to get Respite Care at home for Veterans and their family caregiver. The home care services can help Veterans remain living in their own home and can serve Veterans of any age.
Let Preferred Private Care assist you with the application process and get you started with your home care needs. Contact us today for more information or complete the preliminary application and you will be contacted by a representative to get the process started.
You may have what it takes to be eligible for the "Aid & Attendance" benefit. If you would like to use your VA Aid and Attendance funds primarily for home care or adult day care, call us today at 772-465-0500 for more details.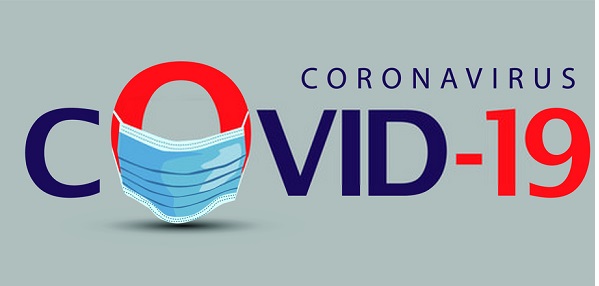 What services can Preferred Private Care provide you or your loved one in need?
At Preferred Private Care we provide compassionate and professional home care services for seniors and individuals of all ages, physical conditions and cognitive abilities. If you or a loved one is recovering from an illness, injury, recent surgery, living with a chronic disability or just dealing with the natural process of aging, our dedicated caregivers are here to help.
We offer our services at personal residences, hospitals, nursing homes, assisted living facilities or wherever you or your loved one resides. Our caregiver's support is available for a few hours a day to 24-hour live-in care. We serve the entire Treasure Coast from Sebastian to Hobe Sound. We assure you peace of mind that your loved one is getting the highest level of care possible, with experienced, caring and compassionate nursing assistants.
Private In-home Care
Personal Care & Companionship
Alzheimer's Care
Companion Care
Homemaker Services
Parkinson's Care
Post-stroke Care
Postoperative Care
Respite Care
A top notch company that cares about its clients. I highly recommend them. Carole and her staff are the best.
I have referred families to Carole McGary many times over the years because I know how honest and ethically she runs her business. I always get excellent feedback from our Kentucky clients about the service they receive from Preferred Private Care when they stay in Florida during the winter. Thank you for all you do!
Preferred Private Care is an excellent private care company. They helped my Grandma before she past away. Thanks a lot
Ready to start your care?
OFFICE HOURS
Monday – Friday 8:00 – 5:00
Saturday 8:00 – 5:00
Sunday 8:00 – 5:00
24 HOUR HOTLINE
SERVICE AREAS